Overview
Time

12:00PM - 3:00PM

Location

IMG Academy (Map)

Ages

Class of 2023-2026
The Prep Redzone Prospect Tour is a perfect opportunity for high school football players to get exposure in front of college coaches, Prep Redzone scouts, and other media outlets. Testing results will be recorded for colleges across the country to access following the event. In addition to being sent to all colleges who RSVP for our event, testing results from this event will be shared on Zcruit, the nation's leader in recruiting insights and alerts for over 120 Division One football programs nationwide.
With Prep Redzone scouts in attendance and our dedicated social team highlighting top performers, players will be sure to get an unparalleled coverage experience before, during, and after the event on social media and on PrepRedzone.com.
PrepRedzone.com is an approved scouting service in accordance with NCAA bylaws, policies, and procedures. College football coaches from all divisions (Division 1 - NAIA) are permitted to subscribe.
Run of show:
After check-in, athletes will have a professional headshot taken for identification and will have their height/weight recorded. From there, the showcase is broken into three portions: testing, position-specific drills, and 1-on-1 competition. Testing will include the 40-yard dash (hand-timed), pro shuttle (hand-timed), L Drill (hand-timed), and broad jump.
Session Breakdown
Check-in: 11:00 am-12:00 pm
Testing and Drills: 12:00 am-3:00 pm
Coverage of the event will be available after the event on PrepRedzone.com.
Event Director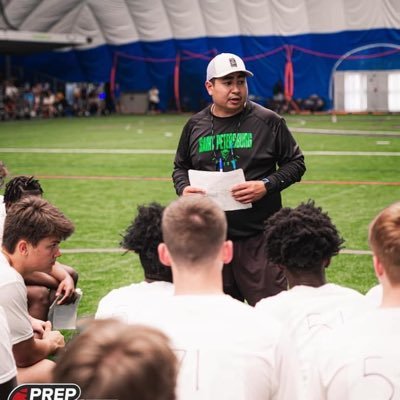 John Chhay - Event Director
Coach Chhay has coached nearly every position in high school and has experience at the high school and college levels. Currently, Coach Chhay is the Offensive Coordinator at St. Pete High School in Florida. His previous coaching job was at Ellsworth Community College where he held a number of responsibilities including Special Teams Coordinator, Wide Receivers Coach, and Offensive Line Coach. Before moving to the college level, Chhay coached varsity football at various high schools in Minnesota. He has served as an LB Coach, DL Coach, DB Coach, WR Coach, and RB Coach, Long Snapper Coach. Chhay graduated from St. Cloud State University, St, Cloud, MN with a degree in education.
Venues
IMG Academy Stadium

Ages: Class of 2023-2026

View Address

5650 Bollettieri Blvd, Bradenton, FL 34210, USA
Frequently Asked Questions