Overview
Time

3:00PM - 6:00PM

Location

Concordia Preparatory School (Map)

Ages

Class of 2023-2026
The Prep Redzone Prospect Tour is a perfect opportunity for high school football players to get exposure in front of college coaches, Prep Redzone scouts, and other media outlets. Testing results will be recorded for colleges across the country to access following the event. In addition to being sent to all colleges who RSVP for our event, testing results from this event will be shared on Zcruit, the nation's leader in recruiting insights and alerts for over 120 Division One football programs nationwide.
With Prep Redzone scouts in attendance and our dedicated social team highlighting top performers, players will be sure to get an unparalleled coverage experience before, during, and after the event on social media and on PrepRedzone.com.
PrepRedzone.com is an approved scouting service in accordance with NCAA bylaws, policies, and procedures. College football coaches from all divisions (Division 1 - NAIA) are permitted to subscribe.
Run of show:
After check-in, athletes will have a professional headshot taken for identification and will have their height/weight recorded. From there, the showcase is broken into three portions: testing, position-specific drills, and 1-on-1 competition. Testing will include the 40-yard dash (hand-timed), pro shuttle (hand-timed), L Drill (hand-timed), and broad jump.
Session Breakdown
Check-in: 2:00 pm-3:00 pm
Testing and Drills: 3:00 pm-6:00 pm
Coverage of the event will be available after the event on PrepRedzone.com.
Event Director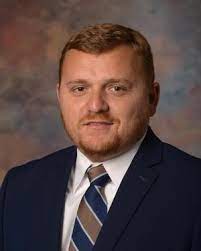 Joe Battaglia - Event Director
Joe Battaglia is entering his fourth season as the head coach at Concordia Preparatory School in Towson, MD. The Saints have had a historic run under Battaglia's leadership by winning an MIAA B Conference Championship, securing their first-ever B Conference playoff bid in program history, and the program's first season with over 10 wins. Prior to becoming the head coach at Concordia Prep, Battaglia spent four seasons as a defensive analyst at Navy. In 2019, Navy had one of the greatest seasons in school history, winning a school-record tying 11 games against just two losses, winning the Commander-In-Chief's Trophy, sharing the American Athletic Conference West Division title with Memphis, and winning the prestigious Liberty Bowl. Battaglia's stint at the Navy followed two seasons as the Defensive Coordinator at Bethany College in West Virginia. Battaglia led the Bethany defense to a fifth-place ranking in opponents' rushing yards per game and third in the conference in total sacks. Prior to Bethany, Battaglia made stops as the defensive coordinator of Brevard College, Stevenson University, and Juniata College. He also served as the defensive backs coach at Midwestern State University. In addition to his college coaching experience, Battaglia saw success as the head coach of multiple US National Teams. In January 2020, he was the head coach of the U-17 US National team that defeated Mexico 51-7. In January 2017, Battaglia helped the United States Under-18 Select Team earn a 21-7 win over Team Ontario Under-18 in the International Bowl. Battaglia coached the defensive line for the U.S. team, which accounted for 10 sacks and helped hold Ontario to an average of three yards per play. In January of 2018, Battaglia was the head coach of the Under-16 National Team that defeated Mexico, 47-0, in the International Bowl.
Venues
Concordia Preparatory School

Ages: Class of 2023-2026

View Address

Concordia Preparatory School, 1145 Concordia Dr, Towson, MD 21286, USA
Frequently Asked Questions