Overview
Time

10:00AM - 4:30PM

Location

Milwaukee Yard Indoor Sports Complex (Map)

Ages

Class of 2023-2026
The Prep Redzone Stock Up Showcase Tour is a perfect opportunity for prospects to get exposure in front of college coaches, Prep Redzone Scouts, and other media outlets. Prep Redzone will record testing results for colleges across the country to access following the event. Throughout the showcase, Prep Redzone scouts will be highlighting standout prospects.
After check-in, athletes will take their headshot for identification and have their height/weight recorded. From there, the showcase is broken into three portions: testing, position-specific drills, and 1-on-1 competition. Testing will include the 40-yard dash (hand-timed), pro shuttle (hand-timed), L Drill (hand-timed), and broad jump.
Session 1 Breakdown (OL/DL/RB/LB)
Check-in: 9:00 am-10:00 am
Testing and Drills: 10:00 am-1:00 pm
Session 2 Breakdown (QB/WR/DB)
Check-in: 12:30 pm-1:30 pm
Testing and Drills: 1:30 pm-4:30 pm
Coverage from the event will be available after the event on PrepRedzone.com.
Event Director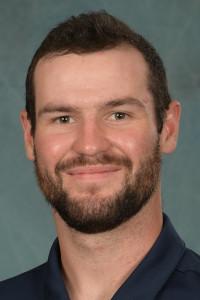 Patton Fitzpatrick - Showcase Coach
Coach Fitzpatrick is currently the defensive Defensive Coordinator at Judson University. Under Fitzpatrick's watch, the Eagle Defense led the MSFA in Forced Fumbles, finished 2nd in the Midwest League in Turnovers, and 3rd in Sacks. The Judson Defense finished 4th in the Midwest League in Yards Per Game, limiting opponents to 201.5 Passing Yards Per Game. In his playing days, Fitzpatrick was a Linebacker at the University of St. Thomas (MN) where he earned his bachelor's degree in Business Administration. He attended Saint Viator High School in Arlington Heights, IL. Fitzpatrick graduated with his master's degree in Business Administration from Judson University in 2022.
Venues
Milwaukee Yard Indoor Sports Complex

Ages: Class of 2023-2026

View Address

7727 Longwater Dr, Oak Creek, WI 53154, USA
Frequently Asked Questions